DIAZO e.K.
Nunsdorfer Ring 13
12277 Berlin
Germany

Telephone: +4930814524458
Fax: +4930814524451
E-Mail: office@diazo-landscapes.com
Owner: Mika Ceron
Commercial Registration Number: HRA 56547 B / District Court Charlottenburg Berlin
VAT identification number according to § 27a of Value Added Tax Act: DE184228548

Platform of the EU Commission regarding online dispute resolution: https://ec.europa.eu/odr

The Seller is neither obliged nor prepared to attend a dispute settlement procedure before an alternative dispute resolution entity.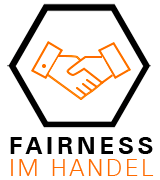 Mitglied der Initiative "Fairness im Handel".
Nähere Informationen: https://www.fairness-im-handel.de


Verantwortlicher im Sinne von § 18 Abs. 2 MStV:
Mika Ceron, Nunsdorfer Ring 13, 12277 Berlin

DIAZO landscapes is a brand of DIAZO e.K..